szkoła całodzienna
zaangażowanie społeczne
orientacja zawodowa i akademicka
cyfryzacja
internacjonalizacja
Poza ogólnymi założeniami, którymi kierują się szkoły FAWZ, podstawą pracy edukacyjnej i pedagogicznej każdej z placówek są różne priorytety tematyczne. Składają się one na indywidualny profil każdej szkoły.
Szkoła całodzienna
Wszystkie szkoły FAWZ są szkołami całodziennymi. Oznacza to, że lekcje i opieka nad uczniami mają miejsce przez cały dzień, także w godzinach popołudniowych.
Szkoły całodzienne definiuje się jako szkoły, które oferują całodzienny program zajęć co najmniej trzy dni w tygodniu, minimum siedem godzin dziennie. Za zajęcia pozalekcyjne odpowiedzialna jest dana szkoła. Mogą one być prowadzone przez samych nauczycieli lub partnerów zewnętrznych. Zajęcia pozalekcyjne są opracowywane indywidualnie przez każdą szkołę i realizowane w ramach całodziennego planu zajęć. Ich wybór opiera się na zainteresowaniach dzieci i młodzieży oraz na konkretnych założeniach koncepcyjnych szkoły.
Na nauczanie całodzienne składają się:
lekcje w klasycznym tego słowa znaczeniu
czas nauki indywidualnej
koła zainteresowań i inne zajęcia pozalekcyjne
zajęcia pomocnicze
Model całodzienny stwarza wiele możliwości organizowania czasu w szkole w urozmaicony i indywidualny sposób. Jednostki lekcyjne przeplatają się z zajęciami rekreacyjnymi. Po wytężonej pracy następuje odpoczynek. Sprawia to, że dzień jest wypełniony i zrównoważony, co korzystnie wpływa na rozwój uczniów.
Celem szkoły całodziennej jest stworzenie uczniom możliwości uczenia się przez cały dzień i w każdej sytuacji. Nauka odbywa się więc nie tylko podczas lekcji, lecz także w czasie innych zajęć w różnym otoczeniu. Zróżnicowana i bogata oferta naszych placówek wzmacnia pozycję szkoły jako miejsca nauki i życia.
Dzięki opiece nad dziećmi również w godzinach popołudniowych rodzicom łatwiej jest łączyć życie rodzinne z zawodowym. To z kolei zapewnia równowagę między pracą bądź szkołą a życiem prywatnym.
Zajęcia pozalekcyjne
Zajęcia pozalekcyjne i zajęcia w czasie wolnym mają indywidualny charakter. Uwzględniają one zainteresowania naszych uczniów i są stale dostosowywane.
Więcej informacji na temat zajęć i życia na kampusie można znaleźć tutaj. .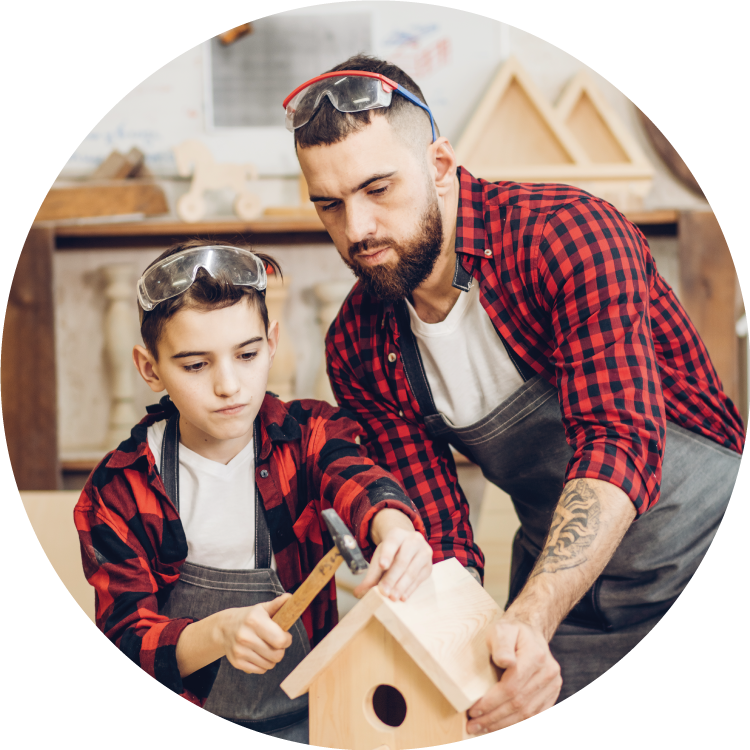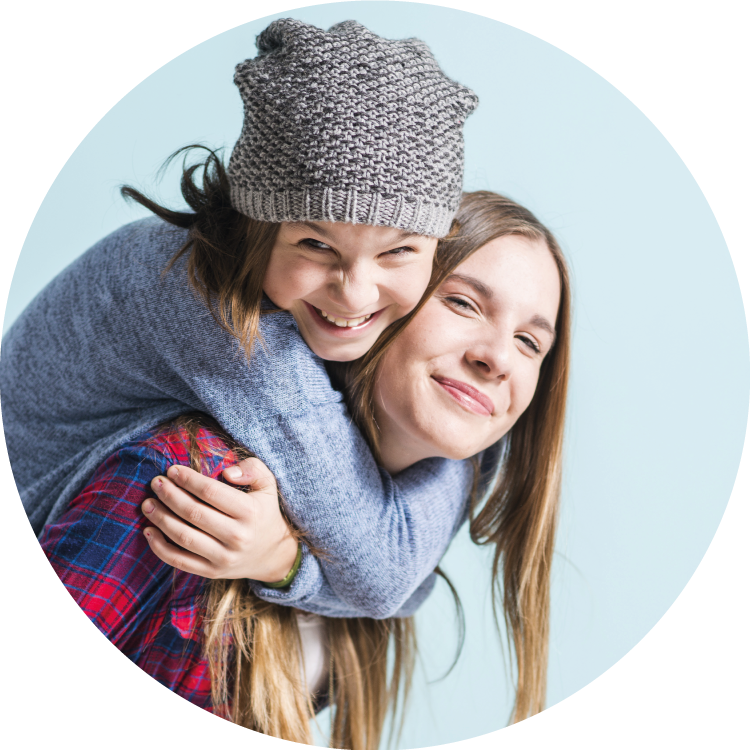 Zaangażowanie społeczne
Uczenie się przez zaangażowanie to metoda nauczania, która łączy zaangażowanie społeczne z wiedzą szkolną. Przeniesienie nauki do środowisk pozaszkolnych pozwala nabyć kompetencje, których nie można rozwinąć w takiej formie podczas zwykłych lekcji.
Ma to na celu przejęcie przez uczniów odpowiedzialności w otoczeniu społecznym szkoły (w pobliżu domu). Część ta jest ujęta w planie zajęć jako stała praca projektowa.
Uczniowie poznają instytucje i organizacje społeczne, ekologiczne i kulturalne w najbliższej okolicy. Ma to pozytywny wpływ na rozwój i kompetencje społeczne dzieci.
Uczą się odpowiedzialnie wykonywać powierzone im zadania
Wzmacnia to ich wiarę w siebie
Nawiązują kontakt z młodszymi i starszymi osobami
Działają solidarnie i doświadczają poczucia jedności ze społecznością
Zdobywają umiejętności i kwalifikacje potrzebne we wszystkich sytuacjach życia codziennego:
umiejętność komunikowania się i pracy w zespole
samodzielność
odpowiedzialność
Uczestniczą w rozwiązywaniu konkretnych problemów dnia codziennego i uczą się rozwiązywać je w elastyczny i kreatywny sposób
Uczą się wytrwałości
Partnerami, którzy umożliwiają nam włączenie zaangażowania społecznego do nauki, są między innymi:
ośrodki dla seniorów
gminy i miasta (np. w zakresie utrzymania terenów zielonych)
kluby młodzieżowe
przedszkola i świetlice szkolne
Służba Ratownictwa Technicznego (THW)
organizacje ochrony zwierząt
organizacje społeczne
Orientacja zawodowa i akademicka
Przykładamy szczególną wagę do orientacji zawodowej i akademickiej. Rozpoczyna się ona wcześnie, już w 7 klasie (w wieku ok. 12 lat).
W ramach orientacji zawodowej każde dziecko – czy to chłopiec czy dziewczynka – przechodzi trzy stałe etapy, aby nawiązać pierwszy kontakt ze światem pracy.
Analiza potencjału (1. moduł w 7 klasie)
Nauka praktyczna (2. moduł w 8 klasie)
Praktyka (3. moduł w 9 klasie)
Analiza potencjału (7 klasa)
Siódmoklasiści wykonują przez jeden dzień ćwiczenia na specjalnych stanowiskach. Poznają różne dziedziny: praktyczne, rzemieślnicze, handlowe, umysłowe i społeczne, aby uzyskać pierwszy krótki wgląd w pracę różnych grup zawodowych. Stanowiska do ćwiczeń znajdują się w naszej siedzibie w Fürstenwalde.
Nauka praktyczna (8 klasa)
W trakcie nauki praktycznej nasi uczniowie przez dwa tygodnie odbywają zajęcia w warsztatach. Każdy z nich poznaje kilka warsztatów:
warsztat malarski
zdrowie, wychowanie i zagadnienia społeczne
prowadzenie domu
ogrzewanie, klimatyzacja i urządzenia sanitarne
warsztat obróbki drewna
warsztat obróbki metalu
W ramach tygodni nauki praktycznej współpracujemy z lokalnymi firmami partnerskimi.
Praktyki (9 klasa)
W trakcie ostatniego modułu orientacji zawodowej uczniowie samodzielnie szukają praktyk w wybranej przez siebie dziedzinie. Następnie przez 3 tygodnie pracują w przedsiębiorstwie, aby uzyskać lepszy wgląd w świat pracy.
Wszystkie wrażenia zebrane podczas orientacji zawodowej zapisują w swoim paszporcie preferencji zawodowych.
Począwszy od drugiego poziomu szkoły średniej (od 11 klasy) orientacja zawodowa zmienia się w orientację związaną z wyborem kierunku studiów.
Jedenasty rok jest w naszych szkołach etapem przygotowującym do następnych 2 lat nauki. Od 12 klasy odbywają się seminaria poświęcone pracy naukowej i dalszej orientacji mającej ułatwić wybór studiów. W ten sposób uczniowie przygotowują się do sprostania merytorycznym, metodycznym, społecznym i osobistym wymogom uczelni i rynku pracy.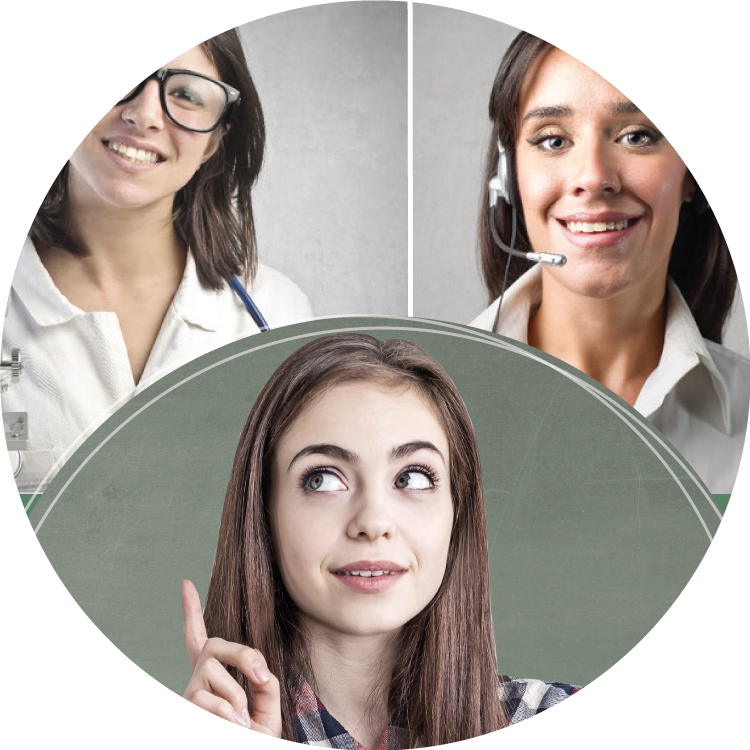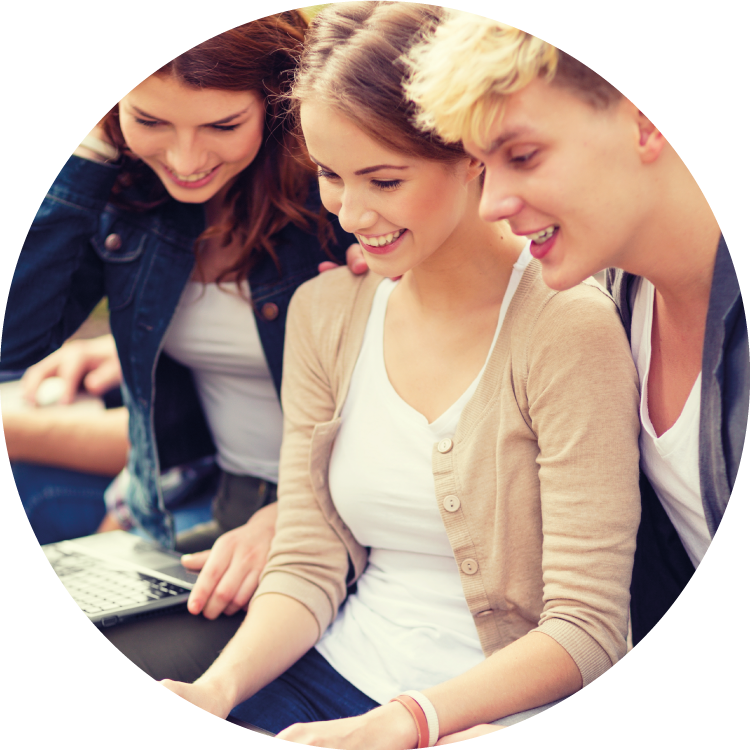 Cyfryzacja
Nasze szkoły wyróżniają się wysokimi standardami technologii cyfrowych. Wszystkie placówki FAWZ są wyposażone w interaktywne tablice i posiadają Wi-Fi na terenie szkoły lub kampusu. Ponadto wszyscy nauczyciele mają do dyspozycji laptopy służbowe o najwyższych standardach technicznych.
W naszych szkołach w Königs Wusterhausen i Petershagen został już zrealizowany pilotażowy projekt cyfryzacji. Zarówno kadra nauczycielska, jak i uczniowie przeszli szkolenie w zakresie obsługi sprzętu i oprogramowania. Regularnie organizowane są szkolenia dla nauczycieli, aby zwiększyć ich zaufanie do rozwiązań cyfrowych i pomóc im nabrać wprawy w ich stosowaniu.
Oprócz urządzeń końcowych wszyscy pracownicy, a także wszyscy uczniowie posiadają szkolne lub służbowe adresy e-mailowe. Zapewnia to bezproblemową i wszechstronną komunikację wewnątrzszkolną i wewnątrzadministracyjną w ramach naszej organizacji.
Posiadamy własną chmurę szkolną, za pośrednictwem której nasi uczniowie mają dostęp do jednostek lekcyjnych, materiałów i zadań. Dzięki temu mogą uczestniczyć w "lekcjach" także w wyjątkowych sytuacjach, takich jak pandemia koronawirusa.
W przyszłości w dziedzinie nauczania cyfrowego wiele się jeszcze zmieni.
Internacjonalizacja
Stawiamy na ożywioną wymianę! W ostatnich latach zdobyliśmy pierwsze doświadczenia w zakresie wymiany międzynarodowej. Nasi uczniowie wyjeżdżali za granicę na kilka tygodni, a nawet miesięcy. Jednocześnie gościliśmy w naszych szkołach uczniów z innych krajów.
Mamy wielkie plany związane z internacjonalizacją! Zobacz, co oferujemy i przygotowujemy w dziedzinie wymiany międzynarodowej.
Przekonaj się, jak pracujemy w wymiarze międzynarodowym.