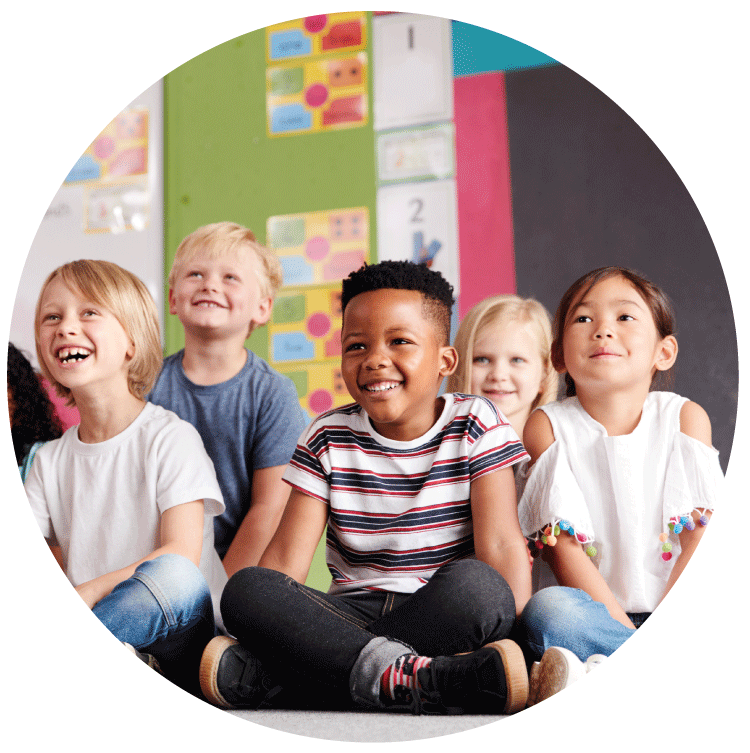 Primary Level (1st – 6th School Year)
Our Primary Schools
Our Basic Education gives each child a head start. At the age of 6 children in Germany usually start their schooling. Primary school lasts for 6 years from grade 1 to 6. Primary schools (Grundschule) offer mandatory education through mixed-ability classes for children of age 6 until they complete grade 6 of school studies.
Our two primary schools in Hangelsberg and Königs Wusterhausen follow a progressive educational approach and practice a Montessori pedagogy. Montessori methodology was developed by Dr. Maria Montessori in the early 1900s. It's a specific child-centered method of education that involves child-led activities. Classrooms with children of varying ages and teachers who encourage independence among their pupils.
Dr. Montessori believed that children learn better when they're choosing what to learn, and that philosophy is present in Montessori classrooms today. A Montessori classroom likely looks different than what you're used to. Things that make it unique includes:
Various activity stations for children to choose from throughout the day
Teachers moving from group to group instead of standing at the front of the classroom
Nontraditional grading system
Focus on the whole student – social, emotional, intellectual and physical development are all considered
Furthermore, children's day care centers are integrated in both schools to look after the children before and after the school day. This offers parents the greatest possible flexibility when it comes to balancing work and family.
Like with any instructional method, some teachers and parents love the approach, while others aren't as enamored yet.
Traditionally, the German school day has started at 8 am and finished at 1 or 2 pm – and that is often still the case. But in recent years, some schools in Germany have started offering a full day of education (Ganztagsschule). They offer study hours for homework, extracurricular activities and a hot lunch at the cafeteria. Since most German schools never had a cafeteria, this often requires new construction to provide them.
After the primary school, students continue with the secondary school. In Germany, we have different types of secondary schools. Depending on the child's individual potential, everyone can optimally exploit their development potential.
You can find more information about our primary schools here.
Secondary Level (7th – 13th School Year)
German upper education takes place after the primary school, and it's separated into:
Lower Secondary Level (Sekundarstufe I) from 7th to10th school year
Upper Secondary Level (Sekundarstufe II) from 11th to 13th school year
Our High Schools
The high school is attended by students for 4 years – from the 7th to the 10th grade. Usually, this type of school is attended by students who are planning to continue a vocational training immediately after leaving the 10th grade.
Our two high schools have a different focus. Our high school in Hangelsberg complements our range of Montessori pedagogy (Montessori Campus Hangelsberg Clara Grunwald). On the other hand, high school in Briesen does not follow a certain progressive education. Both schools focus on an early career guidance.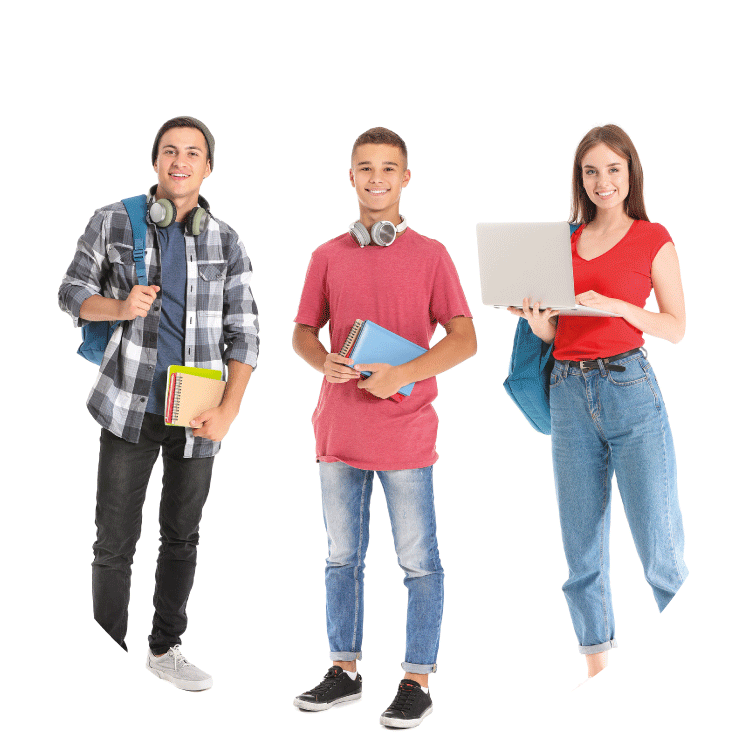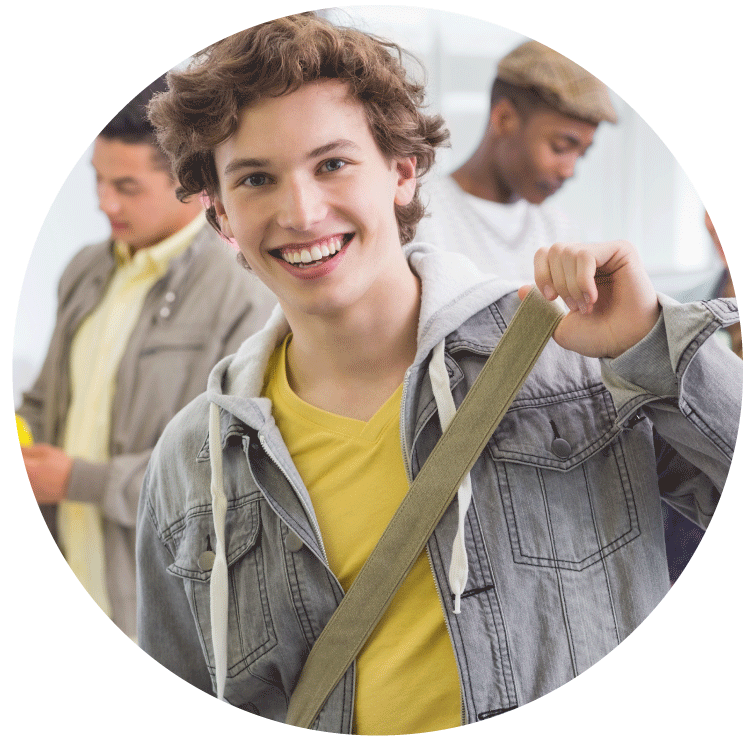 Our Comprehensive Schools with Upper Secondary Level
This type of school is aimed for students who want to achieve a higher educational qualification (Abitur) and being able to qualify for university courses. Students attend this type of school from the 7th to the 13th grade. The upper secondary level starts with the 11th grade.
Our largest comprehensive school is located in Petershagen and impresses with its state-of-the-art technical room equipment. Our comprehensive school in Woltersdorf imposes with a wide range of foreign languages ​​and focuses on social science (economics and education) in the upper school levels. Our youngest comprehensive school in Königs Wusterhausen is a pioneer in our digitalization program and mainly focuses on natural science.
All our comprehensive schools have an intensive professional and academic orientation in common that already starts in the lower school levels.
You can find more information about our high schools and comprehensive schools here.
Vocational School (Post School)
Most of Germany's highly-skilled workforce has participated in the dual vocational education and training system (VET). Every year half a million school graduates are taking part in the VET to become a professional in their occupation.
The dual VET's two components are theory and practice. The theory classes are taught at the vocational school (Berufsschule). At the same time, a company or a public sector institution hosts the apprentices where they gain practical knowledge through on-the-job firsthand work experiences.
The students usually spend 60 percent of their time in the workplace under supervision of a certified trainer and 40 percent in the classroom. Most VET courses take 2 to 4 years to complete.
Our Vocational School
This school is usually attended by students after their regular school time. At our vocational school, we focus on social professions:
Social Assistant (2-year program)
Nursery School Teacher (3-year program)
Our vocational training is also supplemented by several internships. A special feature of the programs is the additional focus to the "Montessori" and "Experiential" pedagogy. These training combinations are still unique in Germany.
After completing the vocational training, students would be even qualified to start studying at a university. For those without a university entrance qualification, we offer additional programs to be qualified.